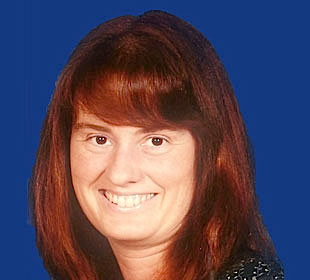 Meet The Doctor
I am so passionate about doing my best to create a beautiful and healthy smile for my patients. It brings me so much joy to see the transformation that occurs for patients while receiving orthodontic treatment.
Welcome to Michele M. Frazier, DDS
Dr. Michele M. Frazier and her team love to help people develop their most beautiful and healthy smiles. Ours is a welcoming and fun office, where our patients are our top priority. Your comfort and goals are important to all of us!
At your complimentary consultation, we'll spend a lot of time talking. The better we understand your smile dreams and personal concerns, the better Dr. Frazier can tailor treatment to meet your needs. She considers your clinical needs, facial structure, hobbies, and timeline when she creates your care plan. This ensures the best orthodontic experience and most incredible new smile for you!
In addition to clear and metal braces for children, teens, and adults, Dr. Frazier also provides two-phase treatment and Forsus™ appliances. Unlike many orthodontists, Dr. Frazier will treat you without an assistant: You will have her undivided attention as your new smile takes shape.
We know the difference straight, healthy teeth can make in your life. Every day we watch our patients' personalities blossom as they gain self-esteem and become confident about their appearance. By the time treatment is finished, each patient loves his or her smile and loves to share it; it will be our honor to help you achieve a smile you love, too!
Please contact our Jamestown, NY orthodontic office, which serves Warren, PA and surrounding communities, to schedule a complimentary consultation. We can't wait to start you on the path to a lifetime of beautifully confident smiles. Call today!